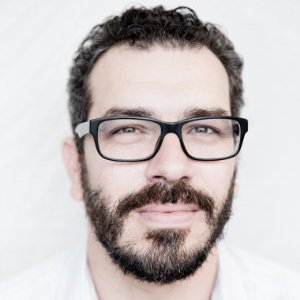 Drew Foxman
Founder & Chief Creative Officer
Giant Steps Music is the vision of Drew Foxman, a nonprofit impact leader who has built a career at the intersection of arts and culture, youth development, education, and global social justice. His passion for music led him to launch his career at the San Francisco Jazz Organization (SFJAZZ) as one of the founding Directors of Education. In this role, he brought music to schools in violence-stricken neighborhoods of San Francisco to inspire young peoples' self-expression, and commissioned new music dedicated to social change. He then pursued graduate studies at Columbia University to research the nexus of music and global development, and created a post-conflict creative arts action platform reaching thousands of  youth in India and Pakistan with the US Department of State.
Drew holds a Certificate in Social Enterprise Management & Impact Investing from Middlebury College, and Social Sector Leadership from the Haas School of Business at UC Berkeley; an M.A. in International Development Education from Columbia University Teachers College; and a B.A. in Economics and French from Northwestern University. He is a 2018 Rotary Peace Fellow and 2017 SE 100 Fellow, a list of the world's top 100 social entrepreneurs.
REGIONAL office
ASIA-PACIFIC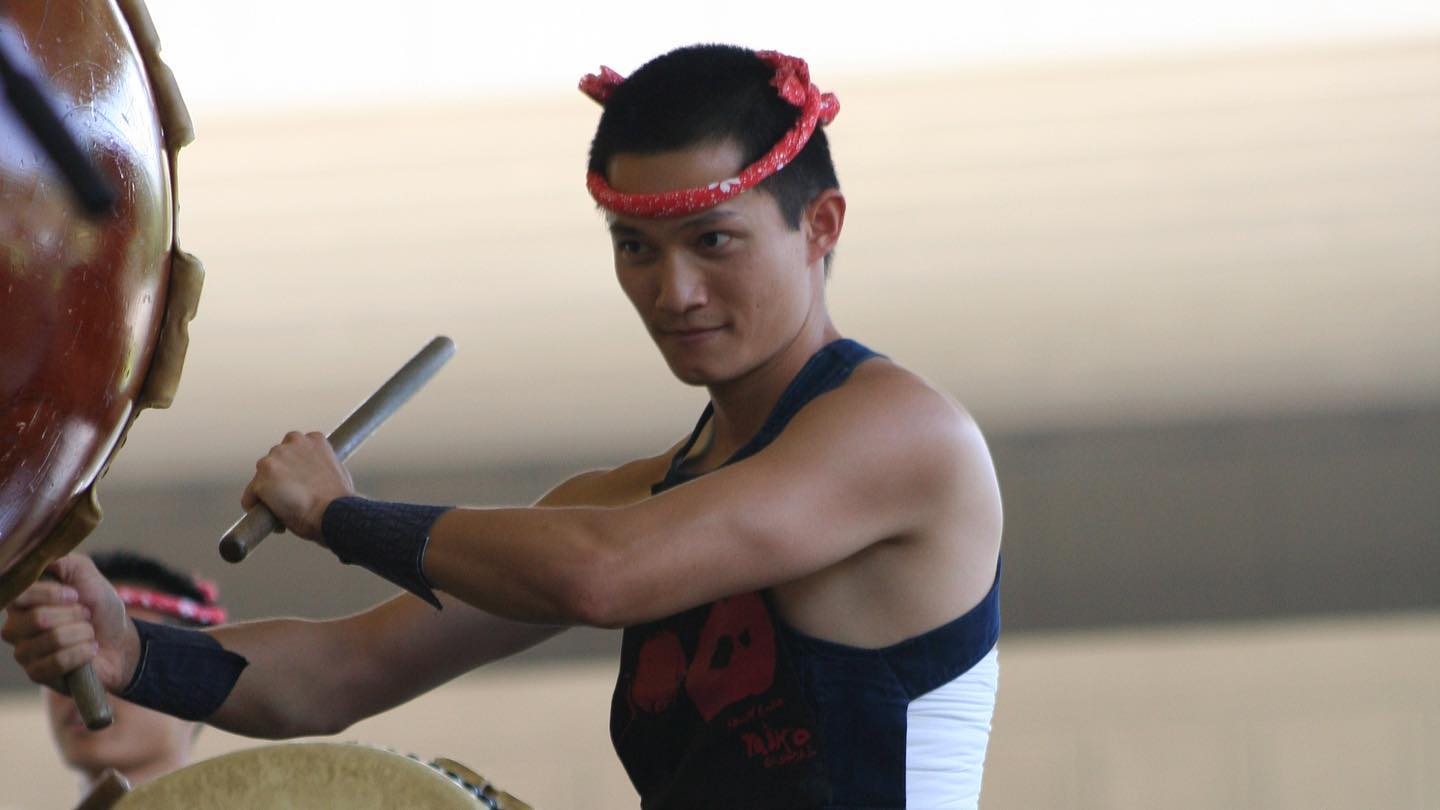 ERIC CHANG
ARTS PROGRAM COORDINATOR, EAST-WEST CENTER
BIO
Eric Chang is coordinator of the East-West Center Arts Program where he manages gallery exhibitions, performing arts presentations, and community engagement activities with an Asia Pacific focus. He has coordinated over 60 gallery exhibitions and performing arts projects, and hundreds of school and community programs with artists from across the Asia Pacific region.
Eric was initially introduced to a world of visual and performing arts at UCLA, where he was an electrical engineer. In 2003 he was awarded the first Taiko Center of the Pacific Fellowship, which brought him to Hawai'i to study with master musician Kenny Endo. Eric continues to learn and perform taiko and related arts, with a particular interest in Edo Kotobuki Jishi, the lion dance of Edo-period Tokyo. He is a two-time recipient of the Folk and Traditional Arts  Apprenticeship Grant by the Hawai'i State Foundation on Culture and the Arts.
Eric has served on many non-profit arts organization boards including: Hawai'i Museums Association, Arts Focus Southeast Asia, Performing Arts Presenters of Hawai'i, Taiko Arts Center, and the Hawai'i Gamelan Society. Chang was  selected as a 2017 Western States Arts Federation (WESTAF) Emerging Leaders of Color fellow, and continues to seek and create opportunities for learning, growth, and connection.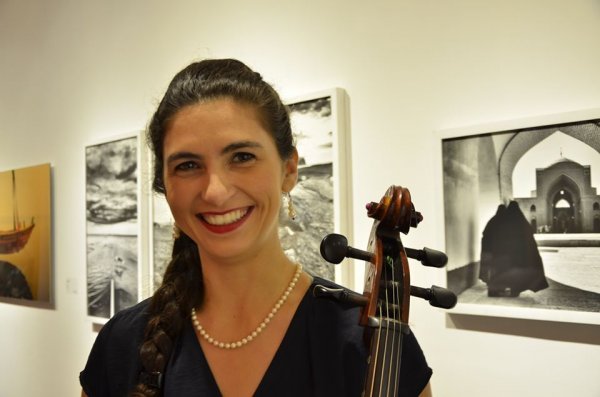 Nāwāhineokala'i Lanzilotti
COMPOSER, PERFORMER, EDUACATOR; ARTS PROGRAM COORDINATOR, EAST-WEST CENTER
BIO
Nāwāhineokalaʻi Lanzilotti is a Kanaka Maoli multi-media performer and educator raised in lower Mānoa, Oʻāhu, whose work focuses on decolonisation and sustaining indigenous practice through experimental performing arts.
 Nawa's collaborations throughout the Asia-Pacific aim to engage diverse communities employing spoken word, movement, sound arts, and film/video projection. From 2012-2018, Nawa lived in New Delhi, India studying Hindustani music and creating cross-cultural productions with her international arts collective PULSE Ensemble. There she also worked with local NGO Shubhendra & Saskia Rao Foundation developing place-based K-12 arts curriculum.
 In 2019, she earned her MFA in experimental sound from Milton Avery Graduate School of the Arts at Bard College with the completion of her thesis, "Nā Kai ʻEwalu: Fluidity and Fragmentation as Form in Indigenous Experimental Performance." Nawa currently serves as the Program Assistant of the East-West Center Arts Program in Mānoa where she also studies hula under the instruction of Hālau Hula O Maiki.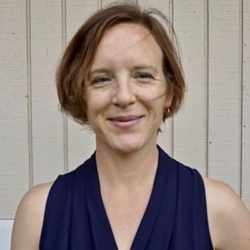 Gretchen Alther
LEADERSHIP DEVELOPMENT SPECIALIST, EAST-WEST CENTER
BIO
Gretchen Alther builds programs that strengthen individual and community leadership. She is expanding the East-West Center's leadership programs for women; directs the Center's flagship residential course, the Asia Pacific Leadership Program; and contributes to other short- and long-term training both in Hawai'i and across the region. With over 15 years of experience as an international educator and humanitarian, Ms. Alther infuses her program design with a commitment to equity and to grassroots communities. Previously, Ms. Alther designed and managed multimillion-dollar programs to support disaster relief, conflict zone aid, and resilience in marginalized communities in the US, Myanmar, Pakistan, Nepal, Gaza, Colombia, Haiti and beyond. She has recently worked with the UNFPA Arab States Office to operationalize their resilience framework in Syria and the broader region. Ms. Alther serves on the advisory committee of the Institute for Climate and Peace, and is a founding board member of the Campaign for Peace, Disarmament and Common Security. She earned an M.A. from Brandeis University, postgraduate certificates in leadership and peacebuilding from the East-West Center and Chulalongkorn University, respectively, and a B.A. from Texas A&M University.
BOARD OF DIRECTORS & ADVISORS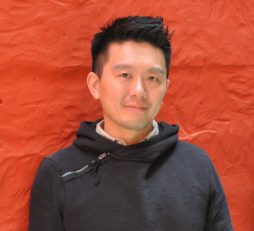 BYRON AU YONG
COMPOSER AND EDUCATOR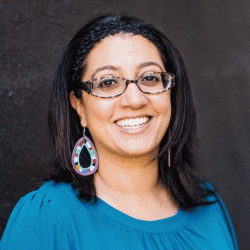 MONISHA BAJAJ, PH.D.
PROFESSOR OF INTERNATIONAL & COMPARATIVE EDUCATION, UNIVERSITY OF SAN FRANCISCO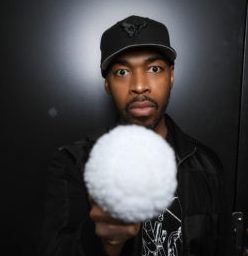 ERIC HARLAND
MULTI-GRAMMY NOMINATED DRUMMER AND COMPOSER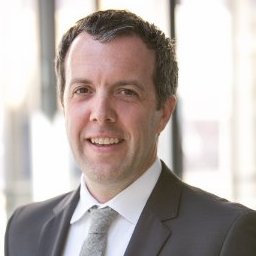 BARRETT SHAVER
NONPROFIT LEADER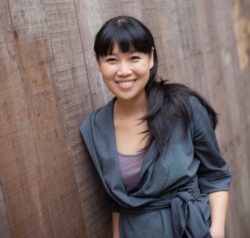 JUDY TSANG
CULTURAL LEADER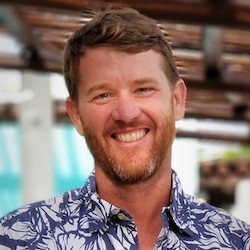 TOPHER WILKINS
CEO, OPPORTUNITY COLLABORATION; FOUNDER, CONVENORS.ORG