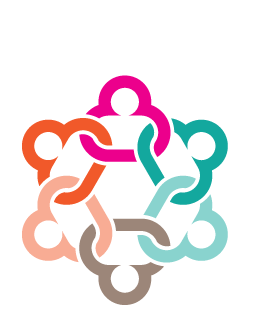 CONNECT
with musicians around the world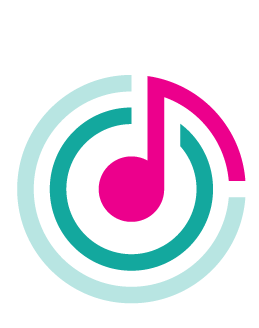 CREATE
new, original music advancing women's rights and issues
Music Action Lab Women is an innovative, scholarship-based music residency:
• Uniting musicians from across the globe to advance women's rights and issues through music
• Awarding up to five talented musicians with all tuition, including living, food, and travel expenses to advance their artistry
• Integrating a dynamic, hands-on curriculum in social innovation and leadership development
• Creating a collaborative platform for experimentation, creativity, and innovation
Who Should Apply
You Are
A talented musician and composer with an idea, passion, or track record of using music to better a communit

Experienced as a bandleader or working in different and diverse musical styles and environments

Curious, open and collaborative

Passionate about making real social impact with your music

Knowledgeable about the community problem you want to solve using music 

Between the ages of 24 and 39
APPLICATIONS ARE OPEN UNTIL DECEMBER 20, 2018.
ELIGIBILITY
Eligibility
To be eligible for the Music Action Lab:
Applicant must be an individual, and not a band, ensemble, or organization.
Applicant must be female
Applicant must be between the ages of 24-39 at the start of the program.
Applicant must be sufficiently fluent in English, the language of instruction for all components of the residency.
Applicant must commit full-time to the residency and launch phase of the Music Action Project in post-residency phase.
Giant Steps does not support
Faith-based projects that promote a specific religious faith
Projects that discriminate on the basis of race, class, gender, ethnicity, age, or sexual orientation
Selection Criteria
For candidates who meet the eligibility requirements, characteristics and criteria of successful applicants include
Artistic Excellence: Superlative musical skill in one or more musical traditions, preferably with a demonstrated ability to blur musical genres and excel in cross-cultural environments, and demonstrate innovation as a composer. We are looking for audacious, foreword-looking musicians who embrace experimentation and risk.
Values: Alignment with core human values of empathy, humility, intercultural understanding, and respect; paired with core artistic values of collaboration, curiosity, experimentation, improvisation, and innovation. If you are accustomed to being a bandleader, you will need these values to adjust your expectations to a new experience.
Community/Leadership Experience: Demonstrated background in social engagement through music, whether through teaching, mentoring, volunteering, or other means, such as supporting a cause you care about or NGO. Those lacking such experience have space to articulate their vision and/or passion for this arena in their application.
FAQ
How much music will I play?
A lot! You will collaborate to create new, original music with the other Fellows every day during the week (Monday-Friday). We also encourage anyone to practice during free time. We also sprinkle in jam sessions and workshops throughout. Participants should expect to be rehearsing, as well as composing, on a nearly-daily basis during the residency.
What kind of musicians are you looking for?
We welcome female musicians of any and all genres to the Music Action Lab, and in fact encourage and embrace diversity as a cornerstone of the residency. Diversity to us is not only musical, but also geographic, socio-economic, ethnic, and cultural as well. Whether you excel in a specific genre — folk, rai, Afrobeat, gamelan, highlife, jazz, classic, rock, hip-hop, rap, electronic, blues, or bluegrass — or defy categorization, we encourage you to apply. We are particularly excited about musicians who are skilled in intermusicality – the ability to shift and adapt between musical traditions with ease. There are no formal education or training requirements to be eligible for the residency.
I'm not that experienced in women's issues. Should I wait until next year?
We encourage all prospective applicants to apply, regardless of their current level of experience working in women's issues, social engagement or community development. You will have the opportunity to tell us about your vision and/or passion for women's rights and issues in the application.
Will I get to perform?
Music Action Lab Women Fellows will be immersed in a dynamic, global collaborative of like-minded artists making original music that advances women's rights and women's issues. Each Fellow will be given the opportunity to craft their own vision advancing women's issues through their unique artistic, musical statement in this collective environment. The residency is not a performance program, but Fellows will debut their work in one or more community settings.
I work closely with a co-collaborator and have a really exciting project we want to build in Music Action Lab Women. Can we submit two applications for each of us as individuals?
Unfortunately, no. Music Action Women is seeking to create new connections across the globe with as much musical, geographic, socio-cultural, and ethnic diversity as possible. We encourage you to review our broader approach with musicians and to contact us if you are interested in a possible engagement directly.
I have a really accomplished musical background and tour regularly. Is this program for me?
Fantastic! If you are looking to deepen your artistry and career trajectory to create positive change through music and enact your vision to advance women's rights and/or issues, then Music Action Women would be a great investment for you.