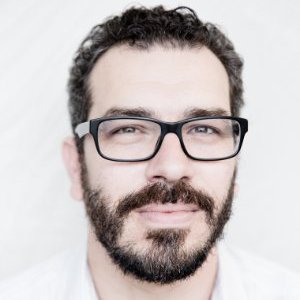 Drew Foxman
Founder & Chief Creative Officer
Giant Steps Music is the vision of Drew Foxman, a nonprofit impact leader who has built a career at the intersection of arts and culture, youth development, education, and global social justice. His passion for music led him to launch his career at the San Francisco Jazz Organization (SFJAZZ) as one of the founding Directors of Education. In this role, he brought music to schools in violence-stricken neighborhoods of San Francisco to inspire young peoples' self-expression, and commissioned new music dedicated to social change. He then pursued graduate studies at Columbia University to research the nexus of music and global development, and created a post-conflict creative arts action platform reaching thousands of  youth in India and Pakistan with the US Department of State.
Drew holds a Certificate in Social Enterprise Management & Impact Investing from Middlebury College, and Social Sector Leadership from the Haas School of Business at UC Berkeley; an M.A. in International Development Education from Columbia University Teachers College; and a B.A. in Economics and French from Northwestern University. He is a 2018 Rotary Peace Fellow and 2017 SE 100 Fellow, a list of the world's top 100 social entrepreneurs.
REGIONAL office
ASIA-PACIFIC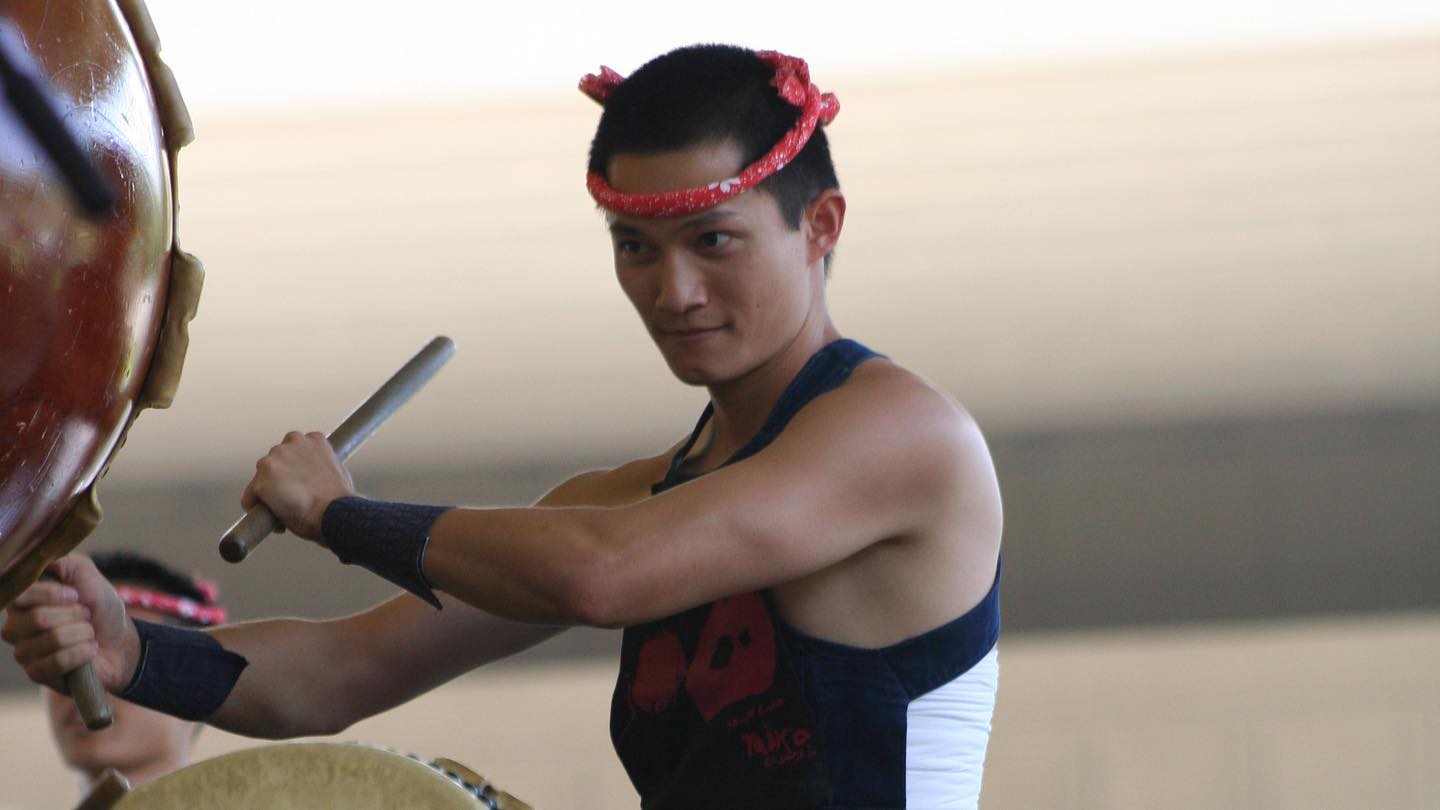 ERIC CHANG
ARTS PROGRAM COORDINATOR, EAST-WEST CENTER
BIO
Eric Chang is coordinator of the East-West Center Arts Program where he manages gallery exhibitions, performing arts presentations, and community engagement activities with an Asia Pacific focus. He has coordinated over 60 gallery exhibitions and performing arts projects, and hundreds of school and community programs with artists from across the Asia Pacific region.
Eric was initially introduced to a world of visual and performing arts at UCLA, where he was an electrical engineer. In 2003 he was awarded the first Taiko Center of the Pacific Fellowship, which brought him to Hawai'i to study with master musician Kenny Endo. Eric continues to learn and perform taiko and related arts, with a particular interest in Edo Kotobuki Jishi, the lion dance of Edo-period Tokyo. He is a two-time recipient of the Folk and Traditional Arts  Apprenticeship Grant by the Hawai'i State Foundation on Culture and the Arts.
Eric has served on many non-profit arts organization boards including: Hawai'i Museums Association, Arts Focus Southeast Asia, Performing Arts Presenters of Hawai'i, Taiko Arts Center, and the Hawai'i Gamelan Society. Chang was  selected as a 2017 Western States Arts Federation (WESTAF) Emerging Leaders of Color fellow, and continues to seek and create opportunities for learning, growth, and connection.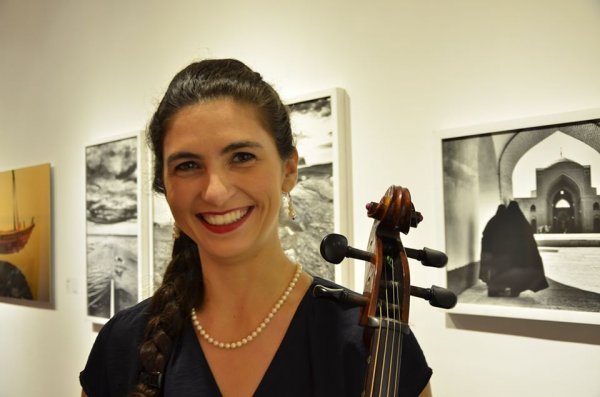 Nāwāhineokala'i Lanzilotti
COMPOSER, PERFORMER, EDUACATOR; ARTS PROGRAM COORDINATOR, EAST-WEST CENTER
BIO
Nāwāhineokalaʻi Lanzilotti is a Kanaka Maoli multi-media performer and educator raised in lower Mānoa, Oʻāhu, whose work focuses on decolonisation and sustaining indigenous practice through experimental performing arts.
 Nawa's collaborations throughout the Asia-Pacific aim to engage diverse communities employing spoken word, movement, sound arts, and film/video projection. From 2012-2018, Nawa lived in New Delhi, India studying Hindustani music and creating cross-cultural productions with her international arts collective PULSE Ensemble. There she also worked with local NGO Shubhendra & Saskia Rao Foundation developing place-based K-12 arts curriculum.
 In 2019, she earned her MFA in experimental sound from Milton Avery Graduate School of the Arts at Bard College with the completion of her thesis, "Nā Kai ʻEwalu: Fluidity and Fragmentation as Form in Indigenous Experimental Performance." Nawa currently serves as the Program Assistant of the East-West Center Arts Program in Mānoa where she also studies hula under the instruction of Hālau Hula O Maiki.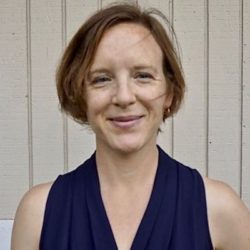 Gretchen Alther
LEADERSHIP DEVELOPMENT SPECIALIST, EAST-WEST CENTER
BIO
Gretchen Alther builds programs that strengthen individual and community leadership. She is expanding the East-West Center's leadership programs for women; directs the Center's flagship residential course, the Asia Pacific Leadership Program; and contributes to other short- and long-term training both in Hawai'i and across the region. With over 15 years of experience as an international educator and humanitarian, Ms. Alther infuses her program design with a commitment to equity and to grassroots communities. Previously, Ms. Alther designed and managed multimillion-dollar programs to support disaster relief, conflict zone aid, and resilience in marginalized communities in the US, Myanmar, Pakistan, Nepal, Gaza, Colombia, Haiti and beyond. She has recently worked with the UNFPA Arab States Office to operationalize their resilience framework in Syria and the broader region. Ms. Alther serves on the advisory committee of the Institute for Climate and Peace, and is a founding board member of the Campaign for Peace, Disarmament and Common Security. She earned an M.A. from Brandeis University, postgraduate certificates in leadership and peacebuilding from the East-West Center and Chulalongkorn University, respectively, and a B.A. from Texas A&M University.
BOARD OF DIRECTORS & ADVISORS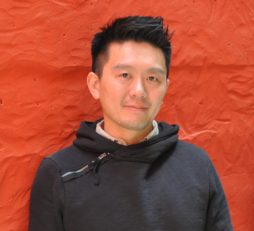 BYRON AU YONG
COMPOSER AND EDUCATOR
BIO
Byron Au Yong (歐陽良仁) creates music for chamber ensembles, moving choirs, contemporary dance, short films, museum installations, site-specific locations, taiko groups, and theater performances. Variety calls his work "claustrophobic and expansive, intimate and existential, personal and political all at once." Seattle Weekly says his "interdisciplinary works are as exquisite and imaginative as they are unclassifiable." Dedicated to intercultural collaboration, Au Yong creates with an attention to acoustic ecology, the American dream, and the ways people connect with the places they call home.
Highlights include Activist Songbook (Asian Arts Initiative, International Festival of Arts & Ideas, Montalvo Arts Center), Stuck Elevator (American Conservatory Theatre, Long Wharf Theatre), Kidnapping Water: Bottled Operas (Bumbershoot Festival of the Arts) and Piano Concerto–Houston (Counter Current Festival). He has been composer-in-residence with the A/P/A Institute at NYU, the Center for Migration and the Global City at Rutgers, Lucas Artists Residency, Theatre Works, Westminster Choir College, and Sundance Institute.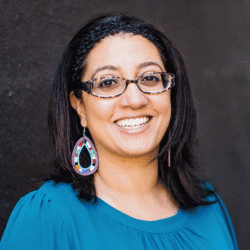 MONISHA BAJAJ, PH.D.
PROFESSOR OF INTERNATIONAL & MULTICULTURAL EDUCATION, UNIVERSITY OF SAN FRANCISCO
BIO
Monisha Bajaj is Professor of International and Multicultural Education (IME) at the University of San Francisco. She is the editor and author of several books and numerous articles on international development and education policy; peace and human rights education; migration and education; gender; race and xenophobia; and environmental justice and education. Dr. Bajaj serves as Editor-in-Chief of the International Journal of Human Rights Education and, along with Maria Hantzopoulos, she edits a book series on Peace and Human Rights Education for Bloomsbury. 
Dr. Bajaj has developed curriculum—particularly related to peace education, human rights, anti-bullying efforts, ethnic studies, and sustainability—for non-profit organizations like Global Kids, and inter-governmental organizations, such as UNICEF and UNESCO. 
Dr. Bajaj's research has been supported by the U.S. Department of State's Fulbright program, the Social Science Research Council, the National Academy of Education, the Earth Institute at Columbia University, the Spencer Foundation, and the Rockefeller Foundation's Bellagio Center. In 2015, she was awarded the Ella Baker/Septima Clark Human Rights Award (2015) from Division B of the American Educational Research Association (AERA) and the Teachers College, Columbia University Early Career Distinguished Alumni Award.
Dr. Bajaj completed her doctorate in International Educational Development in 2005 from Teachers College, Columbia University with a specialization in Peace Education. She also holds a Master's Degree in Latin American Studies and a Bachelor's Degree in Sociology from Stanford University.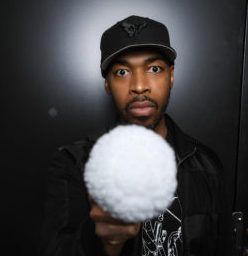 ERIC HARLAND
MULTI-GRAMMY NOMINATED DRUMMER AND COMPOSER
BIO
Eric Harland is the most "In demand drummer" of his generation, having already been on close to 400 recordings and multiple film scores by age 40. Eric has been recognized in the Boston Globe, New York Times, JazzTimes, Modern Drummer, All About Jazz, The New Yorker, DownBeat, L'uomo Vogue and other prominent publications.
It has been his privilege to share the stage with masters such as Betty Carter, Joe Henderson, MyCoy Tyner, Michael Brecker, Terence Blanchard, Branford and Wynton Marsalis, Wayne Shorter, Savion Glover, SFJAZZ Collective and many others, as well as todays up and coming artist like Esperanza Spalding, Jane Monheit, Taylor Eigsti, Julian Lage, Stacie Orrico, Robert Glasper and so on. His current list of performing groups are "JAMES FARM" with Joshua Redman, "PRISM" with Dave Holland and Kevin Eubanks, "SANGAM" with Charles Lloyd and Zakir Hussain, "Charles Lloyd New Quartet", "OVERTONE" with Dave Holland, Jason Moran, Chris Potter and "VOYAGER" Eric's own widely recognized group. But Eric doesn't stop there, he also manages to fit in many collaborations with world renowned artist like Les Claypool "PRIMUS", "DISPATCH" the band, KRS1, John Mayer, Gigi Hadid, Spike Lee, Steve Miller, Mariah Carey, Randy Jackson from "AMERICAN IDOL" and etc.
Eric Harland was the Resident Artistic Director at the SFJAZZ Center for the 2014-2016 Season. Also was Artist in Resident at the Monterey Jazz Festival 2014 Season. Harland also had the supreme privilege of being invited and attending President Barack Obama's 2016 White House State Dinner in honor of Canadian Prime Minister Justin Trudeau.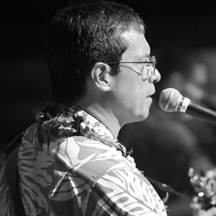 JON OSORIO
Dean, Hawaiʻinuiākea School of Hawaiian Knowledge
BIO
Dr. Jonathan Kay Kamakawiwoʻole Osorio is Dean of Hawaiʻinuiākea School of Hawaiian Knowledge. Dr. Osorio received his PhD in History from the University of Hawaiʻi. At Kamakakūokalani, he has developed and taught classes in history, literature, law as culture, music as historical texts, and research methodologies for and from indigenous peoples.
His recent publications include The Value of Hawaiʻi: Knowing the Past and Shaping the Future, which he co-edited and authored, and Dismembering Lāhui: A History of the Hawaiian Nation to 1887. He is also a composer and singer and has been a Hawaiian music recording artist since 1975.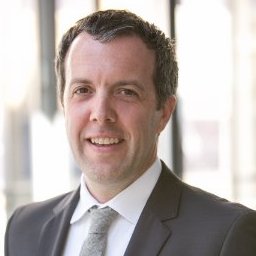 BARRETT SHAVER
NONPROFIT LEADER
BIO
A strategic nonprofit executive with more than 20 years experience driving organizational growth, Barrett has been building and engaging audiences for jazz and world music for the past decade. After honing his skills in membership and major gifts for the San Francisco Jazz Organization (SFJAZZ), he became Director of Development in 2013, completing a $64 million+ capital campaign for the world's first freestanding facility dedicated solely to jazz, the LEED-certified SFJAZZ Center. In this capacity, he has overseen exponential revenue growth in SFJAZZ's evolution from nomadic organization to city arts institution.
Earlier in his career, Barrett managed strategic planning projects with the Consulting & Research team at CompassPoint Nonprofit Services and grants for the University of California Berkeley School of Public Health. Barrett is also active in the local community, serving on the Board of Zambaleta School of World Music and Dance, and volunteering with Refugee Transitions and the International Rescue Committee.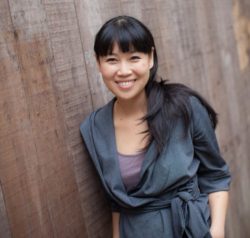 JUDY TSANG
CULTURAL LEADER
BIO
Judy Tsang is the Director of National Events at ITVS, supporting documentary filmmakers in telling untold stories. She served as Director of Programming at Stern Grove Festival, one of the nation's most unique outdoor performance venues, for nearly 20 years. summer concert series in San Francisco. Judy is currently an elected member of the Board of Governors for the Recording Academy (GRAMMY's), San Francisco Chapter.
She also serves on the board for the Western Arts Alliance and is an ambassador for the San Francisco Music Alliance. Judy has sat on panels at international conferences and for the National Endowment for the Arts, Globalfest Touring Fund, California Presenters, and San Francisco Arts Commission. She is an active member of Women of Color in the Arts, an organization dedicated to creating an equitable, inclusive and diverse performing arts field. Judy is a San Francisco native and a graduate from the University of California, Berkeley.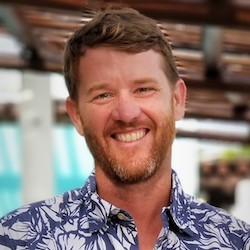 TOPHER WILKINS
CEO, OPPORTUNITY COLLABORATION; FOUNDER, CONVENORS.ORG
BIO
Topher has been convening and connecting people for the purposes of social change for 15+ years, starting at the Highland City Club, a membership community of 300 change-makers in Boulder, Colorado. He managed Dunton Hot Springs, one of North America's top all-inclusive resorts and retreat centers, and founded Conveners.org, a group of 150+ impact conferences and accelerators. Topher now leads the Opportunity Collaboration's global network of 2,000+ nonprofit executives, for-profit social entrepreneurs, grant-makers, impact investors, corporates, media and academics building sustainable solutions to poverty and injustice.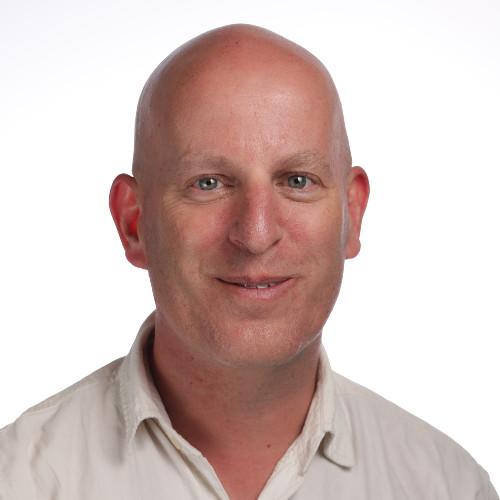 CRAIG ZELIZER, PH.D.
FOUNDER & ceo, peace and collaborative development network
BIO
Craig is the Founder and CEO of PCDN.global one of the world's leading platforms connecting changemakers in diverse sectors to opportunities around the world. From 2005 to 2016 he served as professor in the Conflict Resolution program at Georgetown University before stepping down in June 2016 to work on PCDN full time (he continues to teach a class on social entrepreneurship).
Craig has dedicated his life to being an entrepreneur and to creating a more peaceful world. Before creating PCDN, Craig also helped to co-found two NG0s – the Alliance for Conflict Transformation and the TEAM foundation in Hungary. Craig serves on a number of boards/advisory boards including Tech Change, Move this World, Amani Institute and Alliance for Conflict Transformation. He spent two years in Hungary as Fulbright Scholar and was a Boren Fellow in Bosnia.
He has managed budgets in excess of $2 million USD in his various roles, developed successful funding proposals from a diverse range of funders and established a sustainable social enterprise.
He has led trainings, workshops and consultancies in over 20 countries organizations including with USIP, USAID, CRS, Rotary International and others. Craig is a recognized leader in the social sector field. He has received several awards including George Mason's School of Conflict Analysis and Resolution's alumni of the year award and an alumni career achievement award from Central European University. He has published widely on peacebuilding, entrepreneurship, and innovation in higher education.