The Music Action Women Collective's debut—a suite of powerful original compositions singularly focused on empowering women and advancing the causes of women worldwide—celebrates the millions of women working to improve their lives and their communities. We honor their resolve, courage, and audacity, and we are so proud to be able to stand in solidarity with the amazing musical minds we convened for our inaugural all-women's social impact residency, Music Action Lab Women.
The Music Action Collective is a sonic exploration of global cultures that features vocals and beats from the Balkans and Caucusus, hip-hop in four languages, contemporary pop, traditional Tanzanian folk, Afro-Latin rhythms, and jazz-inspired song forms and improvisations.
In one month of workshops and rehearsals dedicated to advancing social causes as part of the Music Action Lab—a residency for artists around the world to create original music to foster social good—the Collective created a suite of eight original compositions and arrangements addressing issues of gender inequality, human rights, neocolonialism, and more
Learn more here

Coming together from four continents and highly diverse musical backgrounds, the Music Action Lab Fellows embarked on a rigorous but joyous process of collective, collaborative music-making—with the added dimension to focus their compositions to address, advance, inspire, and respond to social justice issues.
In just three weeks, the result of this cross-cultural musical discovery is "Foundation," the debut album of Giant Steps Music. Rather than focus its musical and lyrical content on a single social issue or range thereof, this suite of ten boundary-breaking compositions, infusing hip-hop, Afropop, Pakistani folk, and Brazilian rhythms with jazz, contemporary, and Arabic music eloquently speaks to the foundation that underlies the essence of social justice: human values.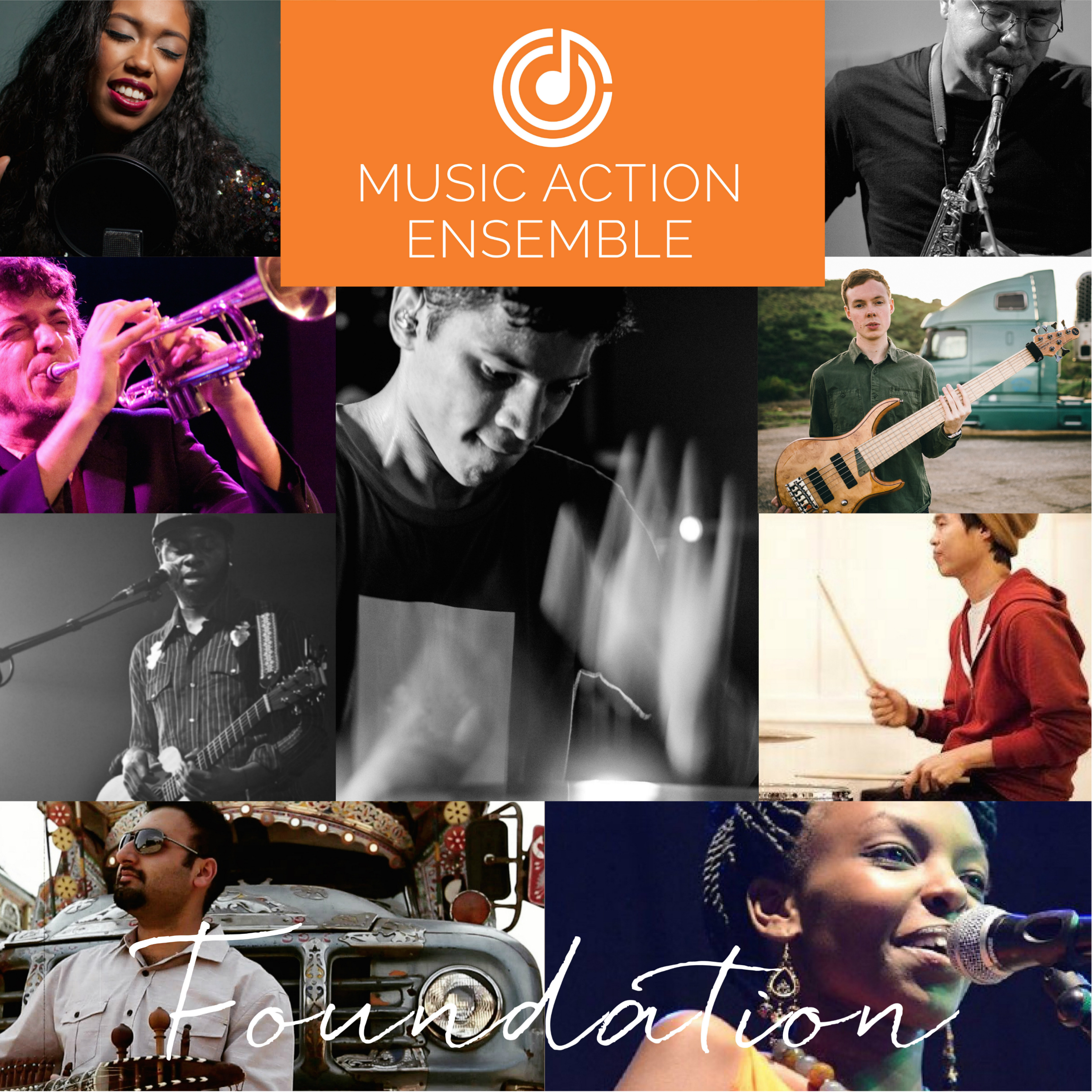 ENSEMBLE
Farhan Bogra, rubab, Pakistan
Teta, vocals, Rwanda
Aisha Fukushima, vocals, rap, USA/Japan
Amen Viana, guitar, vocals, Togo
Icaro Sá, percussion, Brazil
Derek Beckvold, saxophone, tabla, USA
Will Magid, trumpet, USA
Owen Clapp, bass, USA
Tyler Nam Berg, drums, USA
"I've been to summits across the globe— at the UN, White House, in South Africa, Azerbaijan, Mexico and beyond. This was the single most compelling performance have ever witnessed; it gave me joy and created community when I needed it most. Giant Steps is an essential player in this space."