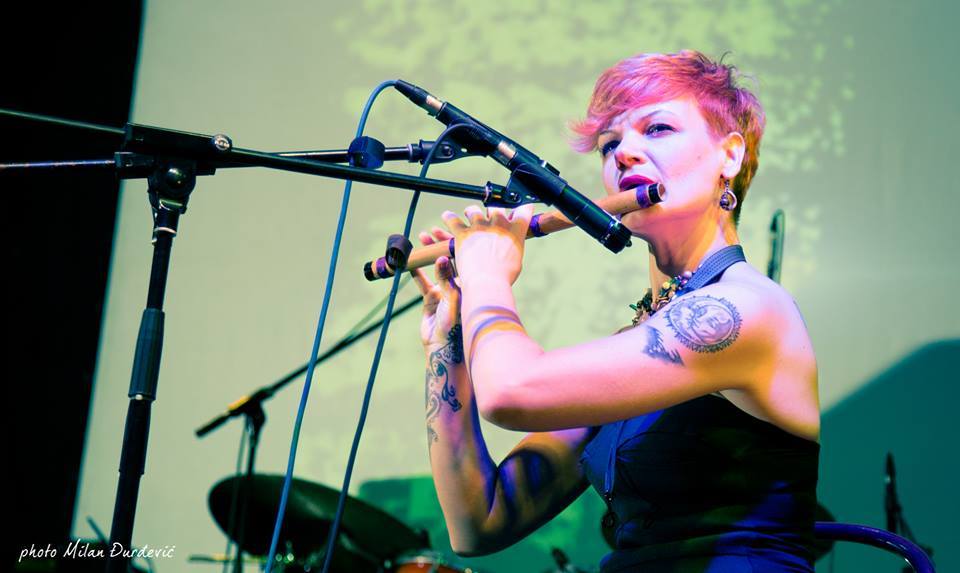 Saxophones, Woodwinds, Percussion  | Serbia
Jasna Joviċeviċ is a saxophone, bass clarinet, flute, and spacedrum player and composer from Serbia. Jasna received her Bachelor's degree from Franc Liszt Music Academy in Budapest, Hungary, and Master's degree in composition from York University in Toronto. She has also studied music in Serbia, Brazil, USA and Austria, won grants to artist residency programs worldwide, including Veneto Jazz in Italy, Banff Centre in Canada, ArtsLink and OMI in New York City, and Djerassi Residency in San Francisco, as well as competitions in Milan, Budapest and Ljubljana for her compositions and performances. Jasna has performed her work around Europe, USA and Canada on various national and international festivals.
Jasna is the founder and leader of the all-female "New Spark Jazz Orchestra," featuring Balkan women in jazz. Her discography includes the solo albums "Flow Vertical," "Invented Reality" and "The Sound of Birds" and more than a dozen as a sidewoman. Now living in Serbia, she is collaborating with the greatest Serbian and international artists in music and multidisciplinary projects while pursuing her PhD in Theory of Contemporary Arts. Jasna is also deeply experienced as an educator, including university teaching, but is mainly interested in non-formal education. She combines music knowledge with the knowledge of Yoga, Nature, Phycology, and Ecology, encouraging creativity and personal experience of music and art. Jasna is a certified hatha yoga teacher, with special accent on Nada yoga teachings, the yoga of Sound.