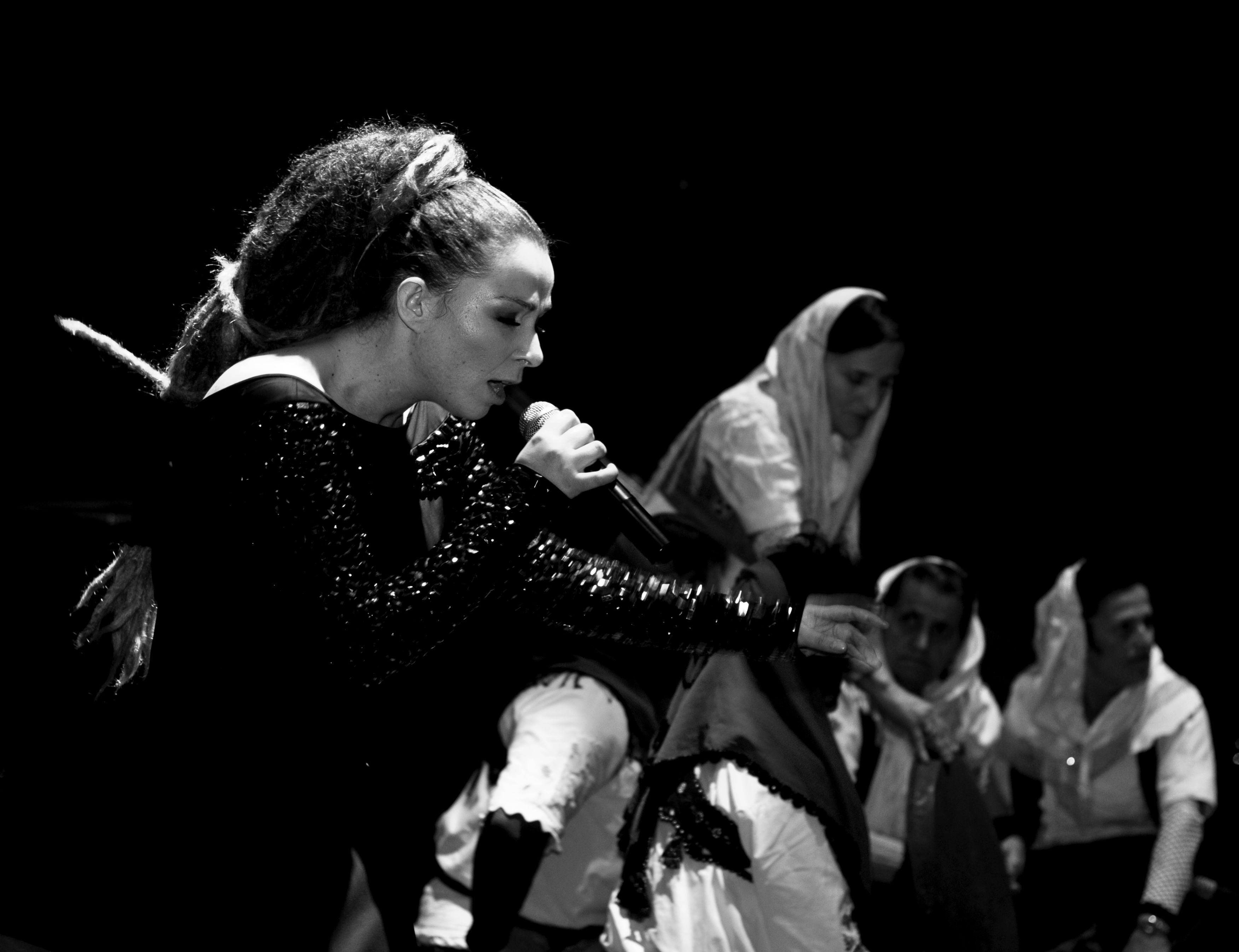 Rona Nishliu
Vocals  | Kosovo
Born in the mid-1980s in Mitrovica, Kosovo, a country still coming to terms with its recent history of ethnic apartheid and violence, Rona Nishliu is an iconic figure of contemporary Albanian culture and prominent singer that has helped shape the Albanian cultural and music scene with her singular style combining jazz and soul influences with Balkan motifs and traditions.
In 2011, Rona captured the hearts of the nation with her hit single "Suus," and went on become the first Kosovar singer to win the coveted prize of the 50th Anniversary Edition of the Albanian Radio Television Song Festival, as well representing Albania in the Eurovision Song Contest 2012, where her performance made "the Crystal Hall in Azerbaijan vibrate like no other" (The Frankfurter).
Rona is also a well-known social activist, participating in campaigns against intergenerational violence, against violence on women, and against violence in teenage couples. She is an advocate with the National Association for Autism in Kosovo, and has worked with UNDP in motivating youth to engage in voluntary work, among other projects.