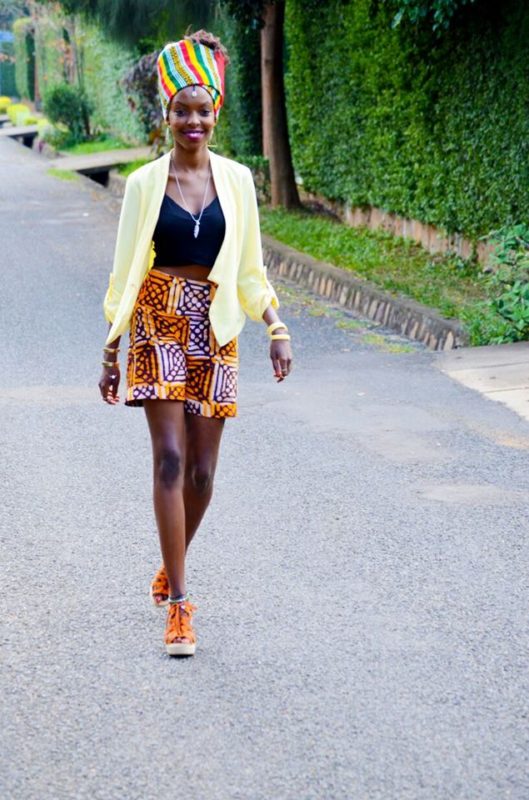 Teta Diana
Singer-Songwriter  |  Rwanda
Born in Kenya and raised in Uganda before returning to Rwanda after the '94 genocide, Teta Dian composed her first song at age 11 – a love song for her late father Frazier Birangwa, a Rwandan poet, playwright and professor of literature. She launched her professional music career in 2012 when was selected to represent Rwanda in a leading East African music competition in Kenya. The following year, she joined the acclaimed Rwandan traditional band Gakondo Group as the group's first and only female artist. While performing traditional songs at numerous local, national and regional events through Gakondo Group, she simultaneously developed a solo career, eventually attempting to merge the two worlds of Afro-pop and traditional music.
During her solo career, Teta has written and recorded Afro-pop songs that blend her native Kinyarwanda with English, French and Swahili, and has quickly emerged as an artist with mainstream influence in her native country, and was selected as one of ten musicians for an eight month national tour in 2014. Teta has since performed in the USA Sweden, Belgium, Holland, and Senegal. Teta is currently recording her first album, combining previous and new material.
Through her music, Teta has brought attention to causes close to her heart, such as education – her song 'Tanga agatego' about the importance of going to school continues to be one of the most played in Rwanda – and unity and reconciliation in the memory of the 1994 Genocide against the Tutsi in Rwanda. In 2014 she performed her song 'Ndaje' to the assembled world leaders at the 20th commemoration of the genocide, calling for unity, reconciliation and hope for the young generation. In 2015, the song earned her an award at the Africa Day celebrations in Stockholm, Sweden. Later the same year, she was awarded the Celebrating Young Rwandan Achievers Award by First Lady Jeannette Kagame, for using her talent to inspire fellow youth and promote traditional music throughout the country.